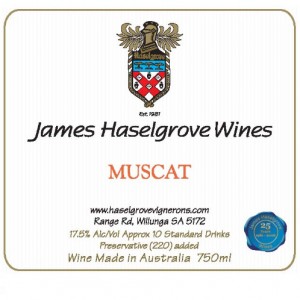 We did something a little different in episode 55, we drank muscat.
The James Haselgrove non-vintage muscat was our South Australian Drink Of The Week this week.
What struck us initially was the colour.
It is a honey-like golden brown.
On the nose, there were some promises of sweet delight.
On the palate, we were surprised by how dry this was and how it wasn't thick and viscous.
As Brett exclaimed, it is somewhere between a sherry and a port.
We were struck by its warming nature, no doubt the 17.5% alcohol has something to do with this.
A nice drop to have in the wine cabinet for nippy evenings.