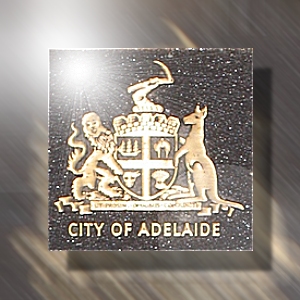 In episode 36 we look back at some of the City of Adelaide's mayors and lord mayors.
The Adelaide Corporation was Australia's first local government, formed in October 1840. Joining aldermen and councillors was the first mayor, James Hurtle Fisher (1840-1842). The first council meeting was held in November that year.
Sir Lewis Cohen (1889-1890, 1901-1904, 1909-1911, 1921-1923) started as mayor, but campaigned for the City of Adelaide to become a lord mayoralty. This was achieved in 1919. He was a member of Adelaide City Council for 30 years, and in 1911, he represented the City of Adelaide at the coronation of King George V.
Charles Richmond Glover (1917-1919, 1923-1935, 1930-1933) was mayor when the City of Adelaide became a lord mayoralty (in 1919) and so became Adelaide's first lord mayor. He was a philanthropist and established the three Glover playgrounds in the Adelaide Parklands.
Arthur Campbell Rymill (1950-1953) was a businessman and solicitor.
Wendy Chapman (1983-1985) was a property developer, and was involved in the high-profile Hindmarsh Island bridge controversy during the 1990s. The legal and political issue involved the clash of Indigenous Australian religious beliefs and property rights.
Henry Ninio (1993-1997) was born in Cairo in 1935, and after migrating with his family to Adelaide in 1956, he went on to complete pharmacy studies. With a business partner, he established the Piaf Perfumery chain.
Dr Jane Lomax-Smith (1997-2000) was previously a teacher, medical researcher and histopathologist.
Michael Harbison (2003-2006, 2006-2009) was a businessman.
Stephen Yarwood (2009-present) is the City of Adelaide's youngest lord mayor, and has worked as a town planner after graduating from university with a Bachelor of Arts (Planning). He also has a Masters in Business Administration.