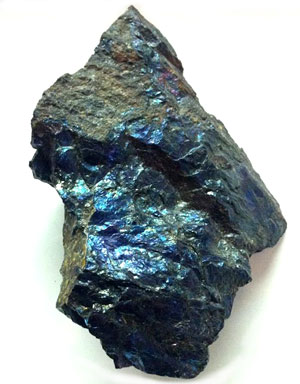 Every podcast worth its weight in stone, should have an official mineral emblem.
And during our opening phase in which the podcast was called Another Boring Thursday Night In Adelaide, we chose Bornite.
This image of Bornite has been supplied by the wonderful and supportive team at the South Australian Museum.
In Episode 015 of our podcast, we also heard a few words about our mineral emblem from the museum's Senior Collection Manager, Minerals and Meteorites, Ben McHenry.
Have a listen here:
All hail, Bornite
Mineral of our show
You are the rock we build upon
We aspire to your glow